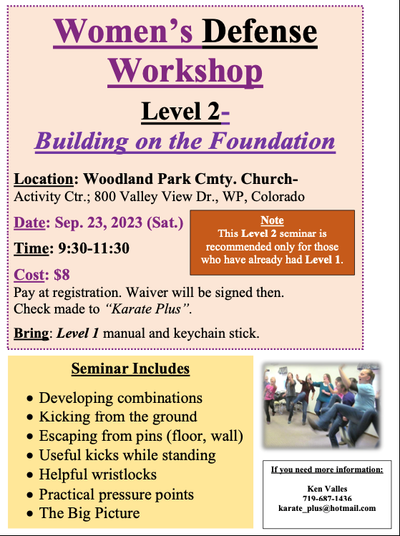 Teller Rifles is happy to announce women's self-defense classes for 2023.
Women's Defense Workshop Level 2
Location: Woodland Park Community Church
Activity Center
800 Valley View Dr
Woodland Park
9:30 - 11:30
Cost - $8
Pay at registration. Waiver will be signed then. Check made to "
Karate Plus
"
Bring Level 1 Manual and Keychain Stick
For inquiries about the TR Self-Defense Training, please email
hq@teller-rifles.org
.