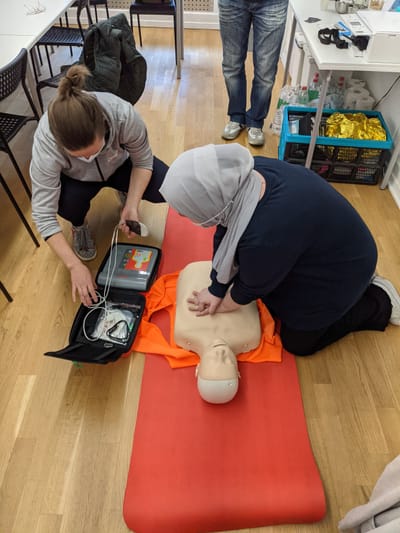 NEXT CPR CLASS: TBA

1. CRIPPLE CREEK, CO: Upcoming Class: TBA. This class will be held at the Cripple Creek Parks & Recreation building.
Teller Rifles and Cripple Creek Parks & Recreation (CCPR) are pleased to announce CPR / AED / First Aid Training held in Cripple Creek, Colorado at the CCPR building. The next class is TBA
2. DIVIDE, CO: Teller Rifles is pleased to promote CPR / First Aid Training offered through the Teller County Sheriff's Office (TCSO). Classes are held at least once per quarter and possibly more frequently.
The CPR / First Aid Training, held at the TCSO headquarters in Divide, CO lasts for approximately 4 hours and covers a broad array of safety topics. The training follows the American Heart Association (AHA) guidelines and the participant will receive a certification via email from the AHA after the training is completed.
The TCSO is located at 11400 US-24, Divide, CO 80814. The cost is $30 and is due at the beginning of the class. To register for the class, please contact Deputy Renee Bunting of the TCSO. The phone number is (719) 687-9652.